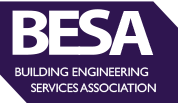 COVID 19 & Building Maintenance
The UK Government has advised that essential maintenance and repair remains important work and
government guidelines must be followed.
Due to COVID 19 many buildings will become low use or empty, as businesses close and working from home
increases. Estate and building owners, landlords and tenants will therefore seek to adjust maintenance
appropriately.
The extent to which maintenance can be varied will differ based on the utilisation, building/ estate configuration
(e.g. centralised systems or separate standalone systems by areas) and operational requirements.
In many cases buildings will not require to be fully mothballed. Instead they may become low use with skeleton
staff and low-key maintenance implemented. Elements of the building may be needed to support the working
from home staff, such as server rooms to support the online working.
SFG20 (Planned Preventive Maintenance Standard) and SFG30 (Mothballing & Reactivation) can be applied to varying degrees
depending on the building and situation. Users will need to assess their clients' needs and apply principles of risk assessment to
producing a method of working to satisfy the government requirements for COVID 19 in relation to, statutory and insurance
requirements (legal, lease stipulations etc.) and the amended contractual needs of clients.
Key minimum levels of maintenance activity should ensure :-
• Statutory Compliance
• Property Security
• Building Fabric Protection
• Business Critical Systems Operation
• Adherence to any Insurance cover requirements
There has been no Government relaxation on carrying out 'Statutory' Planned Maintenance tasks, as Statutory Tasks by their very
nature are designed to ensure Health and Safety, if the current regime is operating to SFG20 and continues to do so the property will
be safe and compliant.