COVID-19 (Coronavirus) UPDATE
The latest information 05-11-2020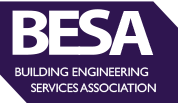 ---
We just wanted to update you on what Hawkes Refrigeration Engineers is doing and the actions we are taking to protect our clients and employees.
First, we are committed to keeping our business open, we know what an important role the proper operation of your home's or business' heating, Air Handling and cooling system plays in your safety, health and comfort.
We are a family run business at Hawkes and all of our clients are part of our extended family. We understand the concerns that everyone has regarding COVID-19 and the challenges we all face.
Now we are in lockdown 2
We wanted to let you know that we are still taking the necessary steps to protect everyone in our family.
We have made all of our employees aware of and have provided the latest guidance on how to follow current recommendations as related to COVID-19.
When scheduling an appointment, we will confirm with you that nobody in your home or business is currently sick or quarantined due to COVID-19.
Upon arrival at your home or business, our employees will wash/sanitise their hands and confirm again that nobody is sick or quarantined due to COVID-19.
We will bypass the normal handshake greeting and instead simply wave to say "hello" and "thank you".
While working on site, our employees will wear disposable gloves and facemasks.
We will practice social distancing in order to maintain the recommended 2 meter distance from clients, their families and employees. We ask that you respectively do the same.
We will bag any dirty filters immediately after removing them from your system to reduce the spread of dirt, germs and viruses throughout the building. We will remove these filters from your property.
We have strict guidance rules on how to maintain your mechanical and electrical systems as published by BESA SFG 20/30
We will be bypassing the  signature on our employees worksheets.
Employees will again wash/sanitise their hands.
We are 100% committed to the safety of all of our clients and employees, thank you for trusting Hawkes Refrigeration Engineers with your safety and comfort needs in these trying times.
Finally we would like to remind you we are members of BESA who are currently leading us with highly valuable industry information, so rest assured you are in complete safety with Hawkes Refrigeration Engineers.
These are the latest figures from the government website
Number of cases and deaths
Please click here for the government's latest Stats
Guidance
From all of the Hawkes team we urge you to stay alert and keep safe, don't forget we are in this together and will get through this.
Barry Hawkes
Director
Hawkes Refrigeration Engineers.