ABOUT HAWKES REFRIGERATION ENGINEERS ESSEX
EXCELLENCE AS STANDARD
Hawkes – a customer focused family business established in 1966. We have an excellent working relationship with; Queen Mary University of London, University of East London; Tower Hamlets; Thames Technology; Fords; to name but a few….
We are specialist contractors with a vast knowledge in the design, supply, installation, service and maintenance of commercial and industrial refrigeration, ventilation, air-conditioning, chilled water and all aspects of electrical services. Hawkes Refrigeration Engineers is one of the longest standing and well respected specialist companies in this area.
Our company is fully devoted to providing efficient affordable and effective environmental regulation and control solutions, utilising the latest in Air Conditioning, Refrigeration, Electrical, Controls and Ventilation technology.
Our product development and training is principal to our business.
For commercial, Industrial and residential project and service solutions in the south East, London and East Anglia region of the UK we are your first point of contact
Get in touch with us for further information.
Our well stocked vans and highly experienced team of in-house engineers means we're always well equipped to deal with your service requirements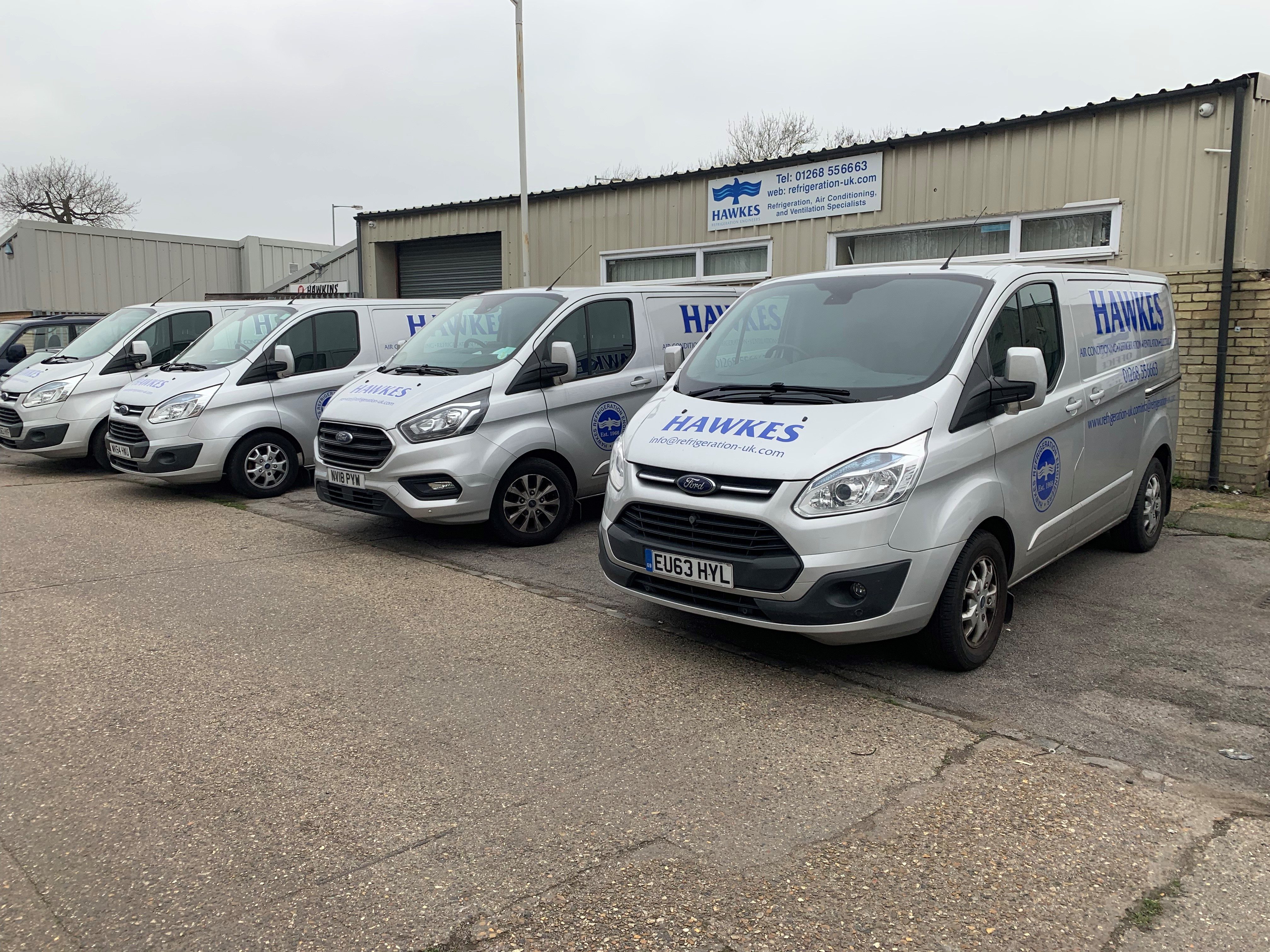 Our Past and Present Logos
Leading from the front for over 52 years!
We'd love to work with you! Contact us today to discuss your requirements and see how Hawkes Refrigeration Engineers are different from the rest.
Since 1966! Celebrating over 50 years!
Need some help? Speak to our friendly help-desk today!