REFRIGERATION
Hawkes Refrigeration Engineers Limited provide a full range of Refrigeration services from new installations to repair and planned maintenance of existing systems.
Hawkes Refrigeration Engineers
Hawkes have been involved with refrigeration since 1966. We are able to specify and supply a large number of applications to suit your requirements from Fridges, Freezers, Display Counters, Cold Rooms, Blast Cooling, Process Cooling, including full BEMS or stand-alone controls for monitoring and energy management..
Refrigeration Products
Hawkes offer a full range of refrigeration products from a small catering fridge to a cold room to the size you specify.
Products supplied and maintained
Remote condensing units
Evaporating coils
Refrigeration control panels
Energy efficient cooling and heating systems
Chilled water systems for process and comfort cooling
Ice Machines
Display Cabinets
Bar bottle chiller cabinets
Cellar cooling
Bakery retarders
Bakery counters
Meat display counters
Ice cream storage and display counters
Ice cream manufacturing refrigeration equipment
Ice cream ageing vats
Ice cream freezer production machines
Cooling towers
Dry air cooler/Air blast coolers
If we haven't listed it and you need it, please call or email us to discuss further as I'm sure if its temperature controlled then we can help!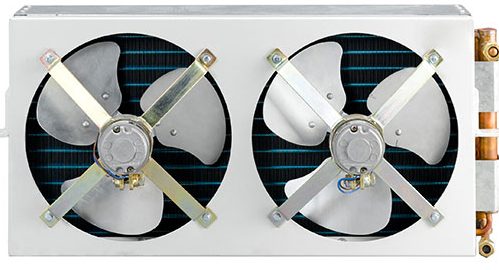 Refrigeration
Refrigeration is one of the most energy efficient ways to cool any type of material whether it's space or liquid. Plant is used all around the world for a whole number of applications. Call us to find out more…
Blast Cooling
Freezing or cooling a product from a high temperature is a process know as blast cooling, the food manufacturing industry use this to prolong the shelf life of a product, making it more profitable for the supplier and retailer…
Ice Cream Manufacturing
Hawkes have been working alongside many ice cream and lolly manufacturers for the past 50 years and have a wealth of knowledge in the production of all methods and products
Process Cooling
Most process cooling involves refrigeration equipment. Injection moulding for plastic use large chilling packs to cool the moulding tools, machines that require cooling rely on removing heat by transferring either by liquid or direct expansion cooling….