Panasonic Hybrid VRF wins HVR Award
Panasonic are delighted to be titled the Commercial/Industrial Heating Product of the Year winners at the recent HVR Awards with their Hybrid VRF solution, in addition to receiving the Highly Commended Award for nanoe™ X in the Commercial Air Conditioning Product of the Year (AC Systems) category.
The 2018 HVR Awards Judging Panel remarked, "The Panasonic Hybrid VRF is a great new solution, bringing together two established low carbon products with a controls package that increases performance and efficiency over the whole system makes it truly unique. The exclusive capabilities of the Panasonic Hybrid VRF allows it to truly stand out, a deserving winner."
Tony Nielsen, UK Marketing Manager of Panasonic commented, "We are honoured to be awarded winners in this year's HVR Awards, especially during our 100th year celebrations. Winning the Commercial Product of the Year award for our newly launched Panasonic Hybrid VRF demonstrates the focus and innovation Panasonic have consistently shown. Panasonic's dedication to creating sustainable and energy efficient solutions within the heating and cooling sector has been recognised and we couldn't be more delighted."
The new Hybrid VRF reduces energy costs by intelligently combining electric (EHP) and gas-driven heat pump (GHP) technology for optimal efficiency whilst providing a free supply of domestic hot water. The proficiency, innovative and flexibility of the Hybrid VRF makes it ideal for high demand applications such as required by hotels and a worthy winner of the Commercial/Industrial Heating Product of the Year.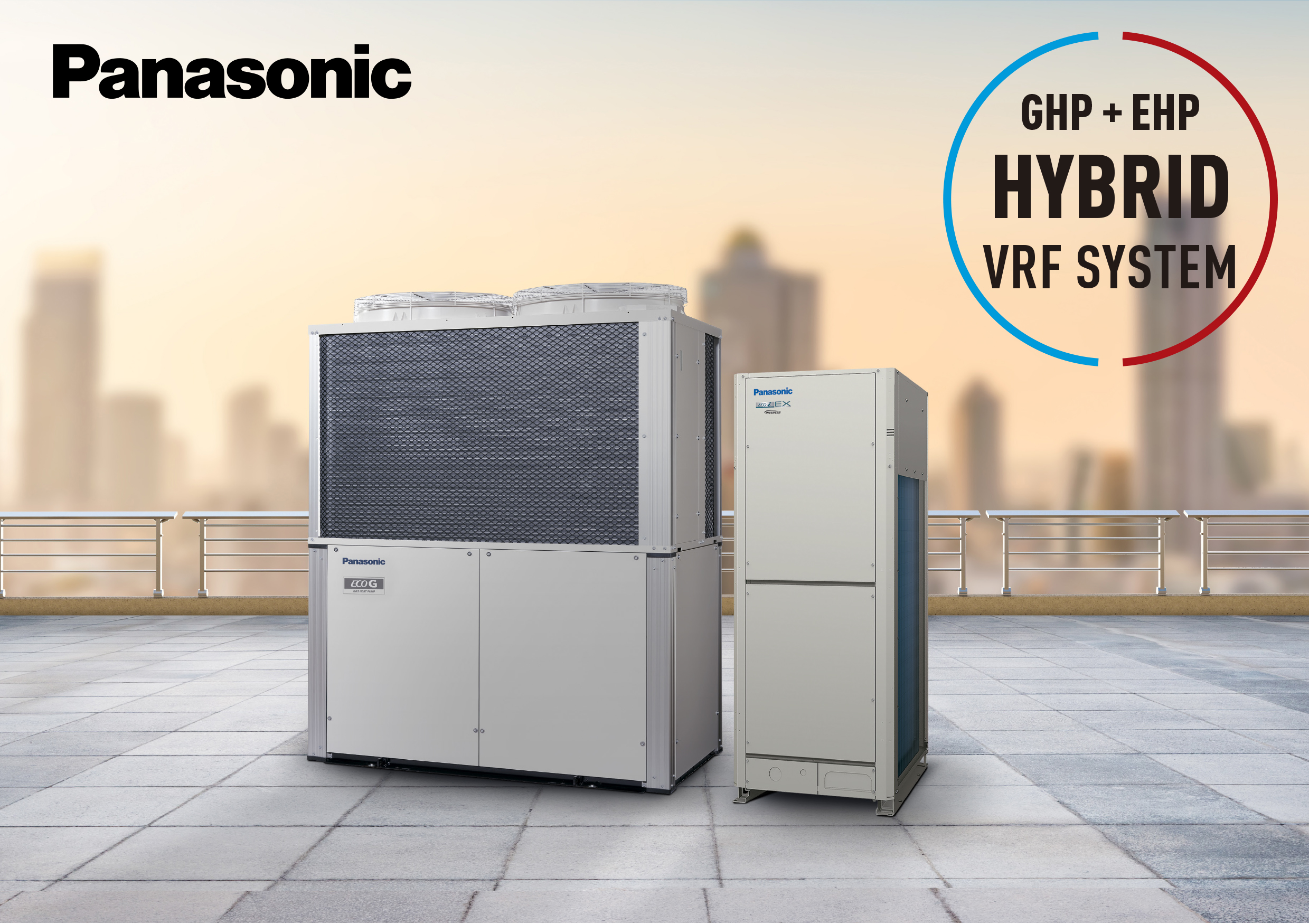 Tony Nielsen further added, "This is Panasonic's most innovative and energy efficient VRF solution to date. The product is efficient, reliable and flexible. The Hybrid VRF solution is the first of its kind within the UK, directing heating and cooling technology into a new direction."
The Highly Commended nanoe™ X deserves recognition. Panasonic have upgraded their nanoe™ X system to provide enhanced air purification for an even healthier, cleaner environment.
Panasonic's nanoe™ X helps to control allergens, bacteria and viruses, in homes and commercial environments. nanoe™ X is a cost-effective way of improving air hygiene by preventing transmission of airborne pathogens.
The ninth annual HVR Awards took place at London's Chelsea Harbour Hotel on Thursday 25 October. Hosted by award-winning comedian Tom Ward, the 2018 HVR Awards recognised companies that inspire true innovation in how they operate or in what they produce.
Call Hawkes for further information